COVID-19 • Companies news
Bureau Veritas launch a label for safer business restart after COVID-19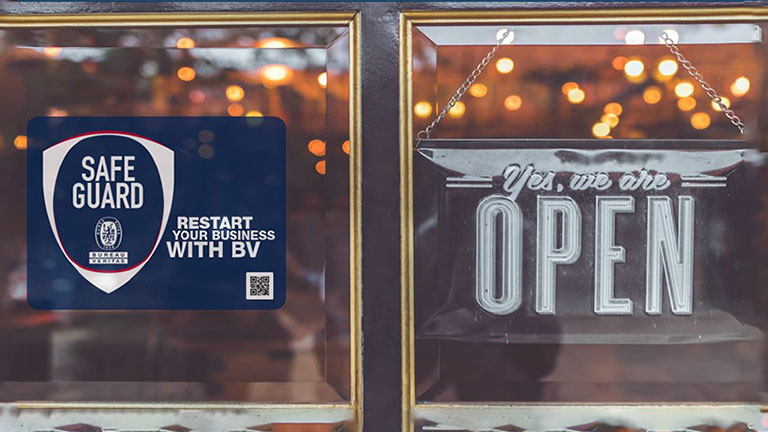 "Restart your Business with BV" is a new suite of solutions to meet the needs of all sectors as they reopen for business after COVID-19.
It addresses the specific risks to all places where people live and work, by training teams effectively on hygiene good practices and assuring that protective measures are properly set up and implemented in a transparent way.
This label provides reassurance to the end-consumer, verifies that protective measures are properly implemented & supports the restart of activities by verifying compliance with protective measures.
Bureau Veritas also launched a digital platform with a traceability portal to give visibility on the granted labels.
How does it work?
Define the list of control point
You can either use Bureau Veritas' ready-to-use checklists or customise them with the support
of their specialists according to your specific needs. A self-assessment questionnaire with these control points will be completed by each of your facilities.
Conduct independant audit
A site audit will be conducted by an experienced Bureau Veritas Health and Safety professional to evaluate the effectiveness and application of the measures/protocols implemented at facility level.
At the end of the audit, the facility will have 10 working days to rectify and close any Non-Compliant findings. When findings have been addressed, the facility will be granted a Bureau Veritas' SafeGuard label to promote the achievement.
Global consumer website listing
Your facility will be listed in an official global consumer website where the data will be available for you to easily connect your systems with them and use the information in your own websites or applications.
---
Source: Bureau Veritas