Companies news
Dentsu acquires Aware Services - SCD Advisory acted as Sell-side adviser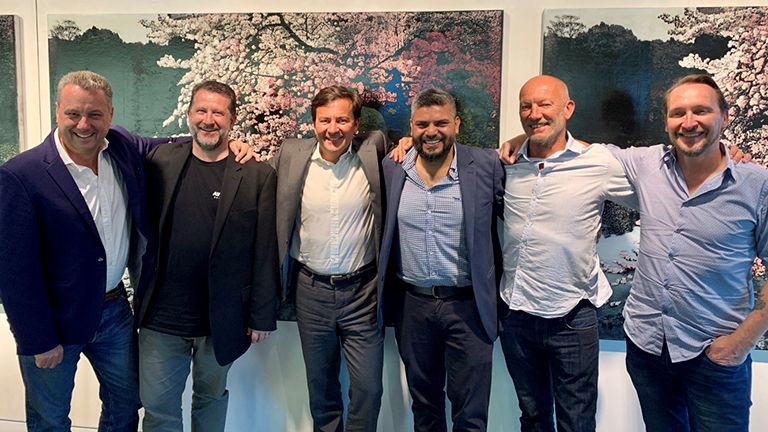 Dentsu strengthens capabilities with the acquisition of Aware Services.
Dentsu has today announced the acquisition of consultancy Aware Services. The acquisition will be part of Merkle, Dentsu's technology-enabled, data-driven customer experience management business and is an important step in its strategic plan to become the leading customer transformation partner in Australia.
Aware Services is an Australian-owned Salesforce, MuleSoft, and Tableau partner with data and analytics capability, working with a broad range of clients in both the public and private sectors.
Aware will assist Merkle in better serving existing clients, while allowing Merkle to pursue its goal of sustainable growth with a newly expanded team. Together with Dentsu they will continue to provide exceptional customer experience transformation solutions that are aligned with Salesforce cloud capabilities.
Merkle is focused on continuing its accelerated trajectory towards supporting Dentsu's ambition to reach 50% of its revenues from Customer Transformation & Technology through organic growth and strategic acquisitions. The company continues to push further into the customer experience transformation space, delivering strong results for the business and its clients, while contributing to the broader industry.
The consultancy will go to market as Aware Services, a Merkle Company for a brief transition period and then the 115-person staff and leadership will be fully integrated into the Merkle team by early next year.
Paul Stewart, CEO of Aware Services said:
"We are extremely thankful to Pierre and the SCD team for their strategic guidance throughout the transaction with a large international buyer such as Dentsu. The deal was executed in a professional manner specifically around the numerous technicalities that arose throughout the process. We are excited for the future ahead as part of Merkle, which will provide great opportunities for both our clients and staff!"
Pierre Briand, Founder of SCD Advisory concluded:
"We were pleased to support Aware Services on this transaction and wish the Aware Services team great success with continuing their growth strategy as part of Merkle. For SCD, this is our second Salesforce transaction throughout the year, reinforcing the strong interest currently present in the fast-growing Salesforce ecosystem, and more generally in the IT services and consulting sectors we are covering."
---
Source: SCD Advisory