Companies news
Investment NSW announces support for businesses in the energy, digital, cyber and circular economy sectors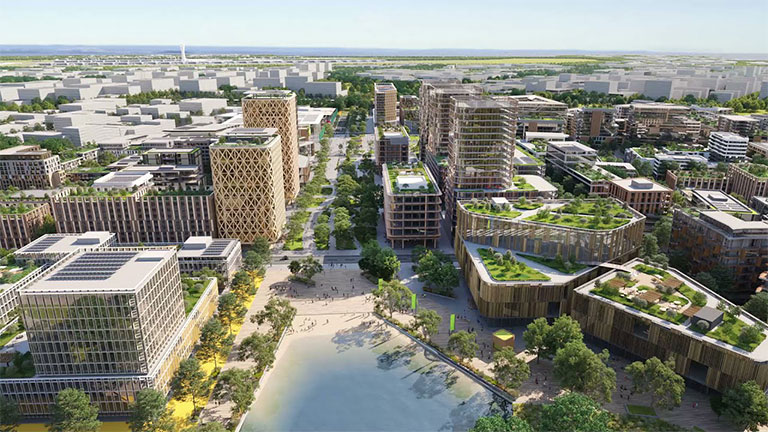 The Western Parkland City, is evolving rapidly in the Sydney area with the Government of NSW supporting major projects.
Investment NSW announced the Western Parkland City will undergo tremendous change with the building the new city of Bradfield in the Western Sydney Aerotropolis area, as well as the construction of the Western Sydney International Airport and more. The Western Sydney International Airport will be operational as of 2026 and deliver passenger flights as well as freight flights.
The other major project in the Western Parkland City is the building of the new city of Bradfield which is imagined as a vibrant city of the future with 24/7 retail, entertainment, and cultural options, just next to the new Western Sydney Airport. This new city is also designed to be a centre for innovation, education, and skills development, and to welcome advanced and emerging industries.
Investment NSW has started a market sounding in which you can participate until 24 February 2023, which will help shape the approach to the market in cyber and circular economy systems. Register to receive the information pack here. As described by the government, the city will be customer centric, sustainable, flexible and future-proofed under three key themes: Energy, Digital and Cyber Smart, Circular Economy Systems.
Business Support
Businesses are invited to plan operating in Bradfield, and business support services are available to help you establish, grow and innovate there.
The Investor Concierge service will provide:
Briefings on the growth and opportunities across the region
Identification of suitable sites for future operations
Business case support including economic analysis and skills data
Coordination across key government agencies and regulatory bodies
Access to world class workforce skills development and training
Introductions to local supply chain and research partners
Advice on accessing grants and government programs
Familiarisation visits to the Western Parkland City and Bradfield City Centre
For more information on business support services, please click here.
Two fundings to support the development of renewable and low carbon manufacturing industries in NSW have also been launched, and applications close on 28 February 2023. Click here for more details.
---
Source: Investment NSW