Communication - Press
Launch of Aircalin's two new Airbus A330neo Aircrafts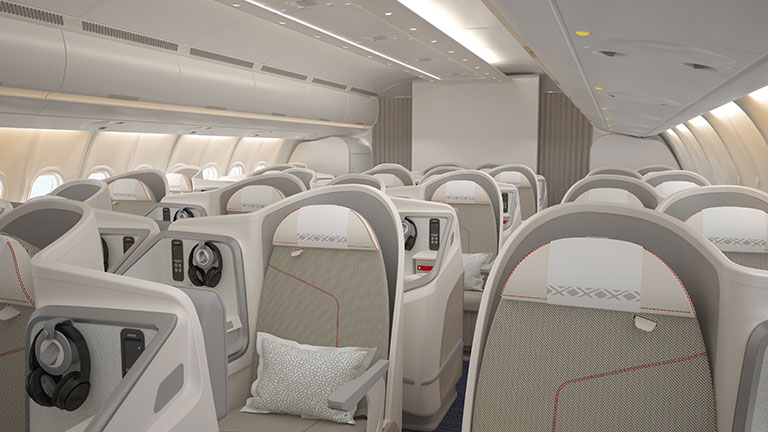 Aircalin is launching two new Airbus A330neo Aircraft, which will operate twice a week to Sydney (Tuesday and Friday) from September 2019.
The Airbus A330neo is the latest addition to the Airbus product line, and Aircalin will be the first airline to operate the aircraft in the Asia-Pacific region.
Performance and modernity
The A330neo offers enhanced performance and modernity with improved aerodynamics and an optimised structure, powered by new generation Trent 7000 Rolls Royce engines that provide a quieter propulsion system with improved fuel economy and a longer range.
Cabin space
With an additional 5 metres in fuselage and space optimization, the new aircraft can carry 25 additional passengers, for a total capacity of 291 seats in 3 fully personalised Classes, including a newly introduced Premium Economy class.
The cabin space has been designed to offer a new experience across all classes for passenger's well-being and comfort. Passengers will enjoy increased comfort with a very quiet cabin, a cutting-edge Inflight Entertainment System (IFE) with high tech screens, and connectivity on board.
Connectivity
Aircalin's A330neo will be fitted with Wi-Fi for on board connectivity. Customers will be able to use the Wi-Fi system, subject to conditions, via their computer, tablet or smartphone.
Read more in the documentation section below.
---
Source: Aircalin Press Release
Picture: Hibiscus Business class