Interview
Meet Bénédicte Colin, FACCI Federal President, in Le Courrier Australien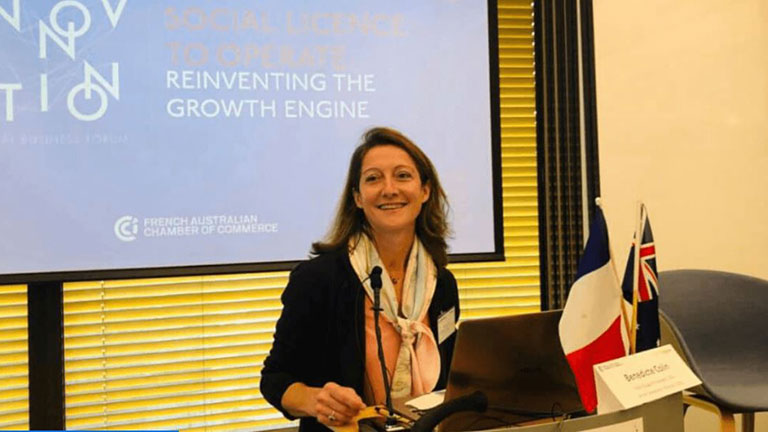 "To settle in a new country, you have to demonstrate humility"
After a year as President of the New South Wales Council, Bénédicte Colin has just been elected Federal President of the French Australian Chamber of Commerce and Industry (FACCI).
In France, she was a lawyer - it was her expatriation to Australia that prompted her to embark on a commercial career. She describes how she fell in love with the island-continent, her professional transition, FACCI during the health crisis and shares some advice in an interview for Le Courrier Australien.
" [...] I now feel more Australian than French, or at least I can say that my home is in Australia. Obtaining Australian citizenship was a major step in my journey. It was important for me to be able to participate in the life of Australia, and to be able to express my personal commitments. "
" [...] I'm passionate about infrastructures. It took me a long time to realize that's what I like. I like the complexity of their construction. [...]. They are long-term projects that should improve people's lives. I like this public service dimension very much."
" [...] I would advise anyone who wants to start a business in Australia first to understand how things work locally. You have to be humble, but at the same time be able to bring some added value."
---
Read the interview [FR]