Companies news
QLD | The best 10 languages to learn at LaPont Language School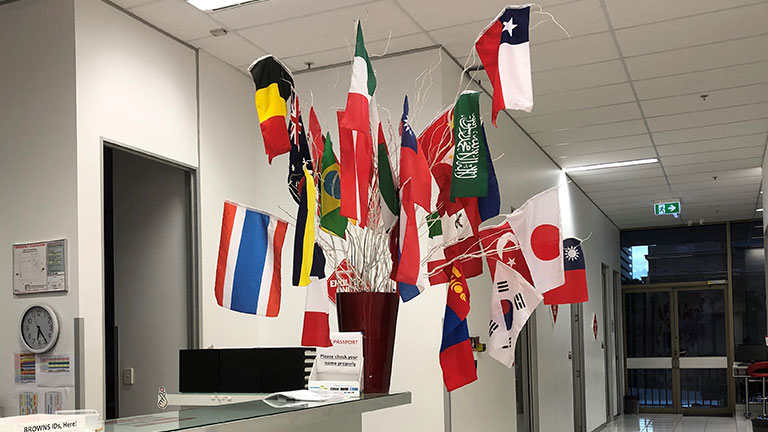 French-Spanish-Italian-Japanese-Mandarin-Brazilian Portuguese-Korean-Greek-Russian.
Located in the heart of Brisbane CBD LaPont is a unique International Language School, where many language learners gather after work to enrich their lives and challenge themselves with new cultural and linguistic endeavours.
LaPont news update
Good to know: this year LaPont has expanded their Language Courses to include Greek, Korean, German and Russian Courses held at LaPont newly launched location in Adelaide Street, Brisbane CBD.
Lapont has partnered with Browns English School for the delivery of high standard English Courses.
LaPont French Immersion in Burgundy Chateau Location has now been awarded 3 Cles France Haute Standard label, welcoming guests from all over the world, who share a common interest for learning French in France while discovering it's culture in total immersion.
New online language courses are now available for students who have a busy schedule and who might travel frequently.
What to expect at LaPont?
Immersive and engaging classes with native speaking teachers
Daily Small Group Classes held at 4 convenient locations
Dynamic language teachers with extensive international expertise
The opportunity to attend more than one class per week at no extra charge for students who wish to fast track their language skills
Dedicated Private Corporate Language training team
Flexible timetable all year round
While everyone has different reasons to learn a second language, LaPont native language educators provide on-going guidance and support to help students find the perfect course and progress to fluency.