Companies news
Queensland Symphony Orchestra to celebrate 75th anniversary in 2022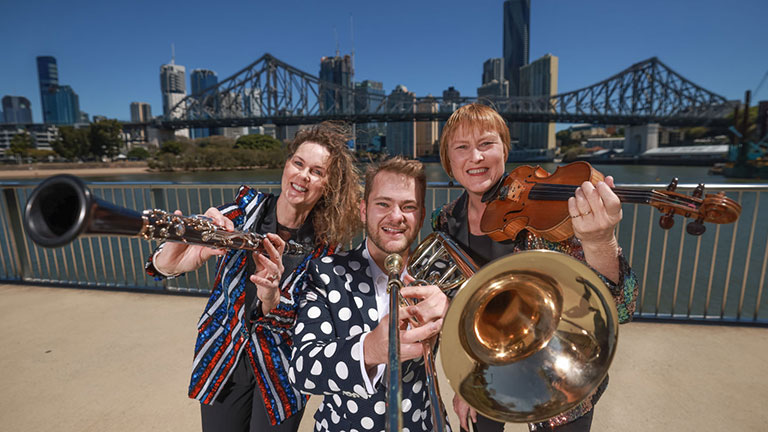 Queensland Symphony Orchestra reveals its 2022 Program and 75th anniversary celebrations.
The Queensland Symphony Orchestra's 2022 Season will star 10 Maestro concerts, five Morning Masterworks, five Music on Sunday concerts, six Studio Sessions, six special events and a full regional touring program and education series.
Principal Conductor and Artistic Adviser Johannes Fritzsch, who worked collaboratively with QSO's Concertmasters Warwick Adeney and Natsuko Yoshimoto, Director - Artistic Planning Timothy Matthies and the Artistic team, and the Artistic Committee on curating Season 2022, said:
"The program traverses a diverse musical landscape and was created to take audiences on a breathtaking journey powered by music.
Along this musical journey our audiences will meet soloists and conductors who will serve as tour guides, pointing out musical sights and sounds. We believe in the power of live performance to create beautiful, life-affirming experiences and in 2022, we invite you to take your seat and experience the magic for yourself."
There's music from the classical composers from Brahms and Beethoven, Mozart to Strauss (both Richard and Johann Jr!), Shostakovich, Schubert, Stravinsky, Tchaikovsky and Rachmaninov, and 20 works from Australian composers, half of whom are Queensland born, raised, or a resident.
2022 is also the Orchestra's 75th anniversary and this milestone will be marked with QSO's refreshingly real Queensland music-making, and concerts, from intimate chamber performances to iconic classics in the Concert Hall. This important occasion with allow the organisation to celebrate with a series of events throughout the year.

---
Source: Queensland Symphony Orchestra