Companies news
Thales Australia welcomes Minister for Defence Industry to open new advanced manufacturing facility, in Lithgow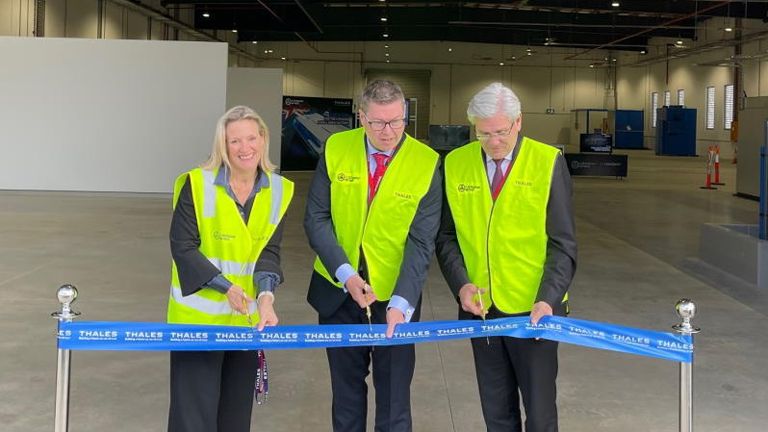 The opening of the new facility is a key milestone in the first phase of Thales's ambitious industrial plan to transform its Lithgow Arms site.
Thales Australia recently welcomed the Hon. Pat Conroy, Minister for Defence Industry, for the official inauguration of their new advanced manufacturing facility in Lithgow, regional New South Wales.
The establishment of this facility marks a milestone in Thales's broader industrial plan, aimed at transforming the Lithgow Arms site into an advanced manufacturing 4.0 and integration hub.
This hub will focus on the precision production of next-generation Australian-designed weapon systems, incorporating both traditional precision manufacturing techniques and digital technologies, such as 3D printing, alongside the installation of automated electro-plating and other metal treatment capabilities.
This new facility will serve as a dedicated space for live firing tests and evaluations, while also facilitating the acceleration of research and technology development.
Furthermore, the purpose-built facility will foster collaboration among research institutions, playing a crucial role in training the next generation of highly skilled advanced manufacturing professionals, in the central west of New South Wales.
Lithgow Arms has served as an industrial partner to the Australian Defence Force for over a century, providing small arms, weapons systems, and comprehensive logistics and sustainment services to the country's soldiers.
Julie Bown, Vice President of Land at Thales Australia and New Zealand, expressed gratitude to Minister Conroy, the Commonwealth, and the NSW Government for their consistent support of Thales' Lithgow Arms facility.
J. Bown said:
"Lithgow Arms is the home of the only small arms manufacturing capability in Australia and we are proud to be a major employer in regional NSW. Our workforce is highly skilled and multi-generational."
---
SOURCE: Thales Australia