Communication - Press
Deloitte creates Australia's leading human capital consulting practice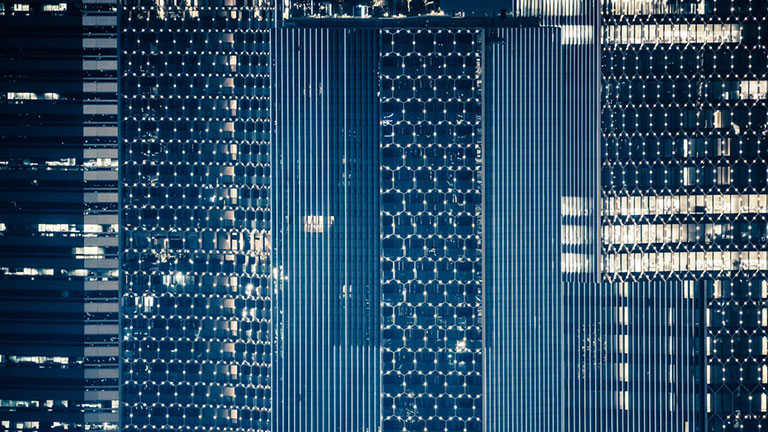 Deloitte Australia announced that the founders of Presence of IT will join Deloitte's Human Capital Consulting practice.
Professional services firm Deloitte Australia announced today that the founders, Executive Leadership Team and employees of leading Human Resources transformation business, Presence of IT, will join Deloitte's Human Capital Consulting practice.
This is the largest consulting transaction ever completed by Deloitte in Australia, with over 300 people joining the Australian Consulting practice, and a further 300 joining other Deloitte offices across Asia Pacific and the United States.
Deloitte and Presence of IT already hold complementary leadership positions in the Human Capital Management (HCM) market. Together, they will become the largest and most capable human capital and HR transformation team across Australia and the Asia Pacific region, offering clients unrivalled depth and breadth of services, with end-to-end solutions in talent experience.
Presence of IT is a 20-year old, industry-leading Human Capital Management business recognised in the Asia Pacific region as a leader in HCM consulting and technology implementation. Headquartered in Sydney, Australia, with offices in seventeen locations across Asia Pacific and the US, Presence of IT's HCM professionals provide consulting, software and support services to help businesses improve their HR, talent, payroll and workforce management. It has market-leading skills and experience in advising clients on SAP, Oracle, PeopleSoft and Kronos transformation projects. Presence of IT has been awarded the SuccessFactors AP Partner of the Year for seven consecutive years and the Oracle PeopleSoft HCM Cloud Partner of the Year in 2017 and 2018.
In Australia and New Zealand, Deloitte currently employs over 440 people in its Human Capital practice, offering market-leading advice and services to clients on transforming HR functions, workforces and organisations from a human capital perspective. Deloitte also has strong technology implementation experience, and is the market leader advising on Workday implementations.
Presence of IT's two co-founders, David Brookes and Shaun Flannery, along with their co-CEO Shane Grobler, will join Deloitte's Human Capital leadership team as partners in Australia. Presence of IT's approximately 600 people will join Deloitte in Australia, Singapore, Thailand, Japan, China, Korea, New Zealand, Taiwan, India and the US.
Deloitte Australia CEO, Richard Deutsch, said:
"This is a fantastic regional and global opportunity for Deloitte, particularly in Australia. Joining forces with the team from Presence of IT makes us the undisputed leaders in Human Capital Consulting, enhancing our ability to provide our clients with unrivalled value, scale and world-class expertise; in turn giving them peace of mind that their people strategy is in safe hands. Together, we will be able to take advantage of significant market opportunity."
Deloitte Asia Pacific Consulting leader, Adam Powick, said:
"I am really excited to welcome the team from Presence of IT to Deloitte. Presence of IT is an organisation we have worked with and alongside for many years and we have always greatly admired the quality of their people and the work they deliver for clients. Combining the strengths of our two organisations will provide clients across Asia Pacific with access to an unrivalled, world class team of Human Capital Management experts."
Deloitte Australia Human Capital leader, David Brown, said:
"We're thrilled to have the firepower of the Presence of IT team as part of Deloitte. Now, our clients will be able to use one professional services firm to deliver market-leading strategic advice, and a suite of industry-leading human capital management cloud technologies to transform their talent experience and help their people reach their potential. Our powerful combination enables us to take a leading position in advising clients on SAP, Oracle, PeopleSoft, Kronos and Workday transformations."
Presence of IT co-founder and CEO, Dave Brookes, said:
"The future of work is all about how people feel, defined by the experiences they have when interacting with business and with customers. It is this joint passion for creating unrivalled talent experiences for our clients globally that positions us as the new undisputed leaders across the Human Capital marketplace. Together, we generate end-to-end value with an extended global reach for our clients that is unlike anything in the market today. The combination of our people, our innovations and our shared vision for delivering simplified business experiences is the ultimate advantage in shaping the world of work now and for the future."

Presence of IT co-CEO, Shane Grobler, said:
"For over a decade, Deloitte and Presence of IT have worked together on large-scale HR transformation programs for clients, with great success. We know and appreciate one another's strengths; we share similar cultures and a common commitment to help our people and clients excel. We are both focused on building a truly engaging talent experience for those connected to our firms, to innovating the way we do things and striving for ongoing excellence. This is a story of two strong teams coming together to ignite exponential advantage, where the sum is truly greater than its parts."
---
Source : Deloitte Media Release