Companies news Transport - Logistique
Qatar Airways reveals seven new destinations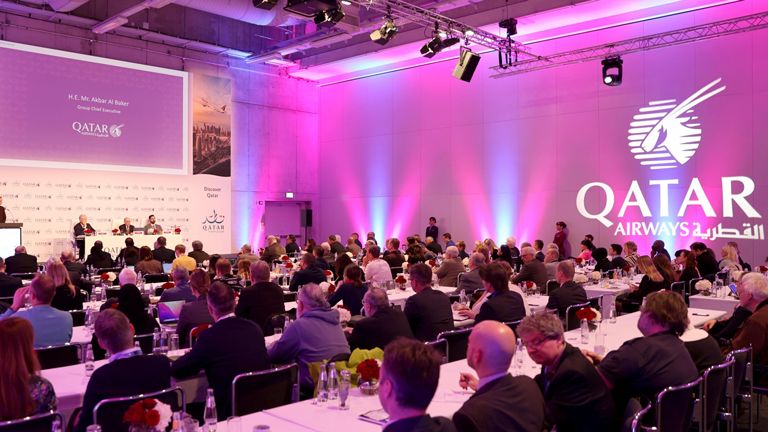 Qatar Airways adds over 655 weekly flights to summer 2023 schedule, enhancing flight paths between Australia and France through Doha.
Qatar Airways announced the news on the opening day of ITB Berlin 2023, the world's largest international travel and tourism trade show. Its Chief Executive, His Excellency Mr. Akbar Al Baker, unveiled new destinations, and announced flight resumptions and frequency increases during a press conference held on the first day of the exhibition.
At the press conference, H.E. Mr. Al Baker announced over seven new destinations planned for launch in 2023, including Chittagong, Juba, Kinshasa, Lyon, Medan, Toulouse, and Trabzon. Qatar Airways is also resuming flights to 11 destinations: Beijing, Birmingham, Buenos Aires, Casablanca, Davao, Marrakesh, Nice, Osaka, Phnom Penh, Ras Al-Khaimah, and Tokyo Haneda.
Qatar Airways already flies twice daily from Melbourne and daily from Sydney, Brisbane, Perth, Adelaide and Auckland to Doha. From Doha Qatar Airways flies:
3 times daily to Paris (CDG)
4 times weekly to Nice (NCE)
4 times weekly to Lyon (LYS) from 3rd July 2023
3 times weekly to Toulouse (TLS) from 18th July 2023
Qatar Airways Group Chief Executive, His Excellency Mr. Akbar Al Baker, said:
"Qatar Airways is dedicated to enrich the global community which it serves. As the World's Best Airline, we are excited to offer more ways of bringing the world together, increasing connectivity and bridging gaps within the travel industry. As we expand our fleet, network, partnerships and international presence we look forward to working together to deliver sustainable growth and a compelling future for the industry.
---
Source: Qatar Airways