Event report
Raise Your Glass to Conviviality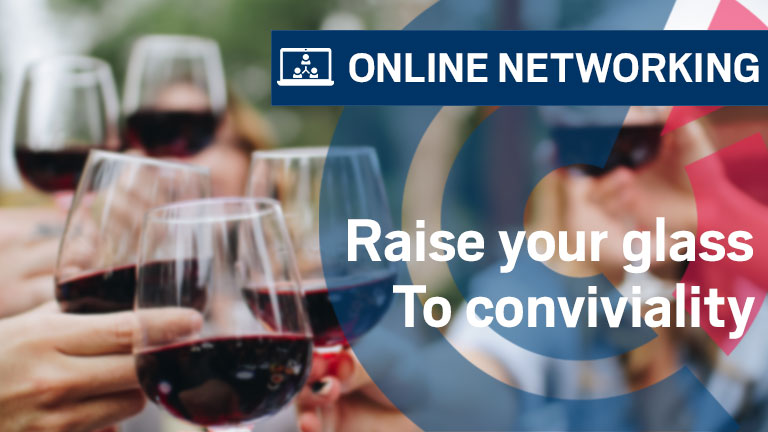 Thank you for joining our exceptional networking event accompanied by French wines delivered to your door!
The French-Australian Chamber of Commerce & Industry was more than happy to organise its second Wine Tasting Event of the year: Raise Your Glass!
For this occasion, we have partnered with exclusive wine purveyors to deliver exceptional wines to your door for a tasting session delivered by a sommelier.
For our second edition, we have invited Rosalie Biheng from Bottli, our knowledgeable French sommelier, and Léa Margetic, our wine ambassador from M. Chapoutier for a comparison between wines from France and from Australia.
Thus, here are the following 4 wines from the French and Australian terroirs which have been selected:
Red - 2014 Saint-Joseph 'Les Granilites' Syrah VS Domaine Terlato & Chapoutier, Malakoff Vineyard, 2014 Shiraz
White - 2017 Ardèche 'Grange de Mirabel' Viognier VS Landsborough Vineyard, (VIC) 2017 Viognier
FACCI was proud to host its second Wine tasting event with premium wines gems, and we welcomed guests from New South Wales, Queensland, South Australia, Victoria, and Western Australia but also a bunch of fantastic people who enjoyed connecting no matter where they are!
A great event, and great networking!
---
Click here to see the final advices from our sommeliers.