Companies news
SRA invests into innovative and inclusive coding school: 42 Adelaide, securing local tech talent for the future of South Australia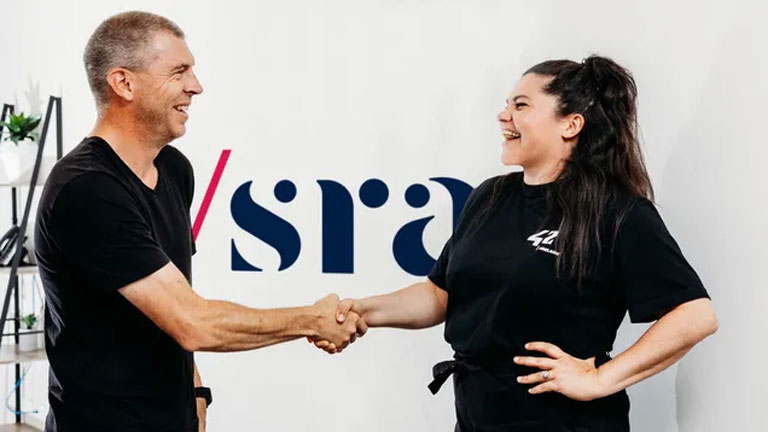 Software consulting firm, SRA Information Technology, invests to develop 42 Adelaide.
42 Adelaide is Australia's first tuition-free coding school open to all, regardless of origin, gender, age, or education background. This investment confirms a commitment to a diverse, sustainable talent pipeline for the future of Australia and secures the long-term impact of the school.
The partnership will empower students with industry-specific skills, mentorship from SRA experts, and hands-on project experience; allowing to gain enhanced value with access to the enriched and diverse talent pipeline to boost capacity.
Louise Vidal (Nobes), CEO of 42 Adelaide, celebrates the partnership saying:
"SRA are helping the Australian tech industry greatly, by placing critical skills into the job market. We are thrilled at the opportunity this will provide to not only our students and the tech industry but also to the strength of our state in the tech sector, nationally."
Tim Chopping, Chief Executive Officer of SRA, added:
"The opportunity presented by 42 Adelaide aligns perfectly with our strategic growth plans. Last year, we engaged students from 42 Adelaide through a tailor-made cadet program. Fast forward 12 months, and we have successfully hired 20 of these exceptional students."
The investment by SRA in 42 Adelaide is a testament to the school's commitment to providing access to high-value skills. 42 Adelaide offers a transformative education opportunity to students from all walks of life.
The Hon. Susan Close MP, Deputy Premier of South Australia, commented on the partnership saying:
"This is not merely an investment in a school, but a commitment to the future of South Australia. A promise of a diverse, sustainable, and innovative tech future for our nation. SRA's partnership will not only empower students with critical industry-specific skills but also provide mentorship from seasoned professionals and real-world experience."
About 42 Adelaide:
42 Adelaide is part of a global network of coding schools founded by Xavier Niel in France. With 50 campuses across the globe, entirely free and available to students without any prior learning or experience. Brought to Australia by Louise Nobes, local social entrepreneur, 42's teaching methods are based on peer learning: no teachers, no lectures, 100% coding.
About SRA:
SRA is a software consultancy and digital product company, serving as the trusted software capability partner for government and enterprise clients, with a focus on creating innovative solutions to deliver positive social, community, and environmental outcomes.
---
Source: 42 Adelaide