Companies news
Sydney And Melbourne Market Snapshot | Q2 2020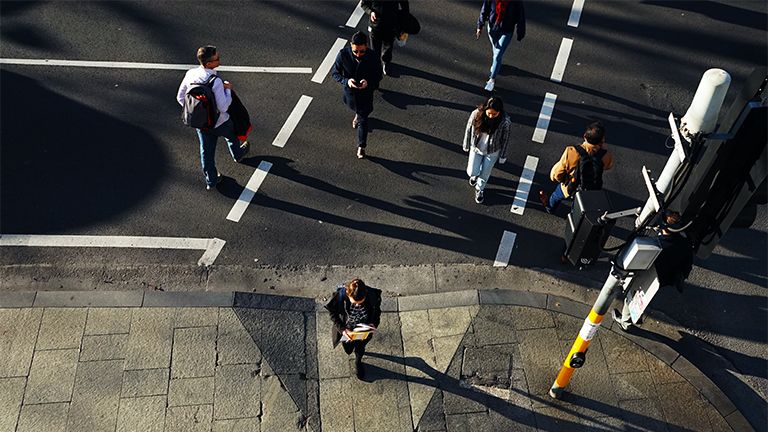 While several landlords and agents are saying it is business as usual, the commercial real estate market has changed dramatically due to COVID.
While several landlords and agents are saying it is business as usual, the commercial real estate market has changed dramatically due to COVID (and will continue to do so indefinitely). Here is an update, by Tenant CS, on the current state of the market and emerging trends that we are seeing around the nation …
Return to Work (RTW) rates
As restrictions ease in QLD and NSW, the rate that employees are returning to work in Sydney and Brisbane has edged back up to 20-30 per cent. However, RTW rates in Melbourne CBD fell as low as five per cent off the back of the announcement of a second lockdown. This figure has declined even further due to tough new stage four restrictions for metropolitan Melbourne.
Rise in subleasing
Amid widespread adoption of remote working and softening business conditions, some companies are starting to reassess the amount of space that they require. This has caused the amount of sublease stock to surge.
Over the past six years, sublease space in Melbourne has been sitting at historic lows. However, in the last six months, it has spiked by 112 per cent, with most of this increase occurring in June. In Sydney CBD, the amount of office space available for sublease has surpassed the amount available during the global financial crisis and is now approaching the historic highs of the 1990s recession.
The sudden rise in subleasing is a stark contrast to what we were seeing pre-COVID, where many major companies were leasing excess space to allow for future growth.
Tenant CS recommendations
Subleasing space is a great cost reduction strategy for commercial tenants locked into long leases if it is likely that the space will be required again. However, for tenants with less than 24 months left until expiry we recommend the following:
Negotiating an early lease renewal – Pragmatic landlords will be looking to future-proof their asset by locking in their tenants for another few years. So, tenants are advised to approach their landlord regarding negotiating an early lease renewal with friendlier terms in line with current market conditions. If you are working with a tenant advisor (recommended), be sure to ask them to talk to the landlord on your behalf.
Downsizing – Businesses looking to sublease unwanted space should expect to recover around 50% of the rent that they are paying. However, over the long term, depending on the lease, some companies may see higher cost savings by relocating to a smaller space.
You can learn more about the pros and cons of subleasing here.
Lease flexibility
With the future uncertain, many tenants are demanding transparency and more flexible lease terms, particularly concerning the length of the lease and break options. Short-term arrangements are gaining popularity and the ability to assign or sublet a space is no longer negotiable where a tenant's needs may change.
For tenants on existing leases, there may be scope for renegotiation to improve terms in line with market conditions.
Vacancy rates rising
Vacancy rates have surged across the nation with the national CBD office market vacancy rate increasing from 8.4 per cent to 10.2 per cent in Q2 2020. (Note: this figure does not include the abundant amount of sublease space available.)
In Sydney, the rate has been edging upwards for the last few quarters but has now jumped from 5.8 per cent to 7.5 per cent. The situation in Melbourne looks even grimmer for landlords, with the vacancy rate doubling from circa 3.4 per cent to 7.7 per cent. Brisbane, Perth and Adelaide have seen less dramatic spikes, while Canberra has been spared, with vacancy tightening thanks to the public service sector.
Going forward, the above-average volume of office stock set to come online in Sydney (150,000 sqm) and Melbourne (400,000 sqm) this year may see vacancy rates blow out to 9 per cent by the end of the year and 11 per cent by 2023.
Incentives increasing
Amid high vacancy rates and intensifying competition for high-quality tenants, incentive rates have soared. In an unprecedented move, one Sydney developer even started offering a 50 per cent net discount for the first five years of the lease term for his new development.
Though not on the same scale, we are seeing other landlords who are following suit. For instance, in Sydney, Tenant CS was recently able to negotiate a 25% incentive in St Leonards (up from 12% pre-COVID), 39% incentive in Macquarie Park (up from 22% pre-COVID), a 33% incentive in Surry Hills (up from 18% pre-COVID) and a 32% incentive in the Sydney CBD (up from 20% pre-COVID).
And in Melbourne, we negotiated a 32% incentive in Melbourne CBD (up from 20%), and a 25% incentive on St Kilda Road (up from 12%).
You can learn more about incentives here.
Decreasing rents
A spike in vacancy rates is often associated with a decrease in rents. It is clear to the consultants at Tenant CS that commercial tenants are paying less overall. However, so far, face rents remain stable. Instead, it is the increasing incentives that we are seeing across all markets which are driving down effective rents.
In prior downturns, a 1 per cent change in vacancy was associated with a 6 per cent change in effective rents. So, we expect rents to continue to fall substantially in line with increasing vacancy rates and incentives.
Workplaces are rethinking office design
Open floor concepts and activity-based working are no longer workable, at least for the time being.
Social distancing requirements mean that the office as we know it is getting a makeover. From increasing employee-to-desk ratios, sneeze guards and partitions to antimicrobial surfaces, one-way walkways, and restricted access to common areas, the offices we are coming back to are vastly different from the offices we left.
Read our guide to returning to work post-COVID.
A rise in video inspections
While private inspections continue, border closures and a reduction in face-to-face meetings mean that tenants are demanding videos and pictures (especially for fitted-out options) before agreeing to meet onsite. More and more agents are calling on tenant reps to inspect properties to help disguise a drop in leasing activity.
Strong industrial and warehousing market
While shopping centres, offices and hotels face significant challenges, industrial property may emerge as one of the few winners from the coronavirus crisis.
The rise in online shopping and 'panic buying' means that the warehousing and the industrial market has come out fairly unscathed, with cold storage facilities the least affected. Border closures and travel restrictions are also seeing a growing opportunity for locally manufactured goods.
Nonetheless, tenants that have taken a financial hit are asking for better terms and flexibility when signing on for new space.
Get in touch with Tenant CS
Tenant CS is an independent tenant representation company that champions the tenant's interests in all dealings with real estate agents, landlords and other property professionals.
We know the players, understand the market and can help you break down your options. And an initial conversation to understand how we can help you is free. So, take advantage of the current market conditions and contact our team today by filling out the form below.
You can read our full Australian market snapshot here – learn about the current state of affairs across our major capital cities.